About Old Capitol Town Center
Old Capitol Town Center is owned by OC Group LLC, and managed by Hodge Commercial Management.
Hodge Commercial Management
Hodge Commercial Management is an Iowa City-based property management company with a long history of highly successful commercial ventures, including Old Capitol Town Center, Sycamore Mall, Riverbend Development and upcoming property developments.
University of Iowa Offices & Services
In 2009, The University of Iowa made the strategic decision to locate several important departments, offices and facilities on the upper level of Old Capitol Town Center. Due to its immediate proximity to the Pentacrest and Main Campus of The University of Iowa, Old Capitol Town Center serves over 30,000 students and 8,000 University faculty and staff with vital services and support.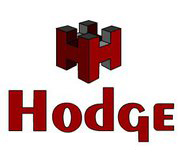 Hodge Commercial Management
For leasing information, contact:
Kevin Digmann (319) 631-0548
kdigmann@yahoo.com